Ceramics Markers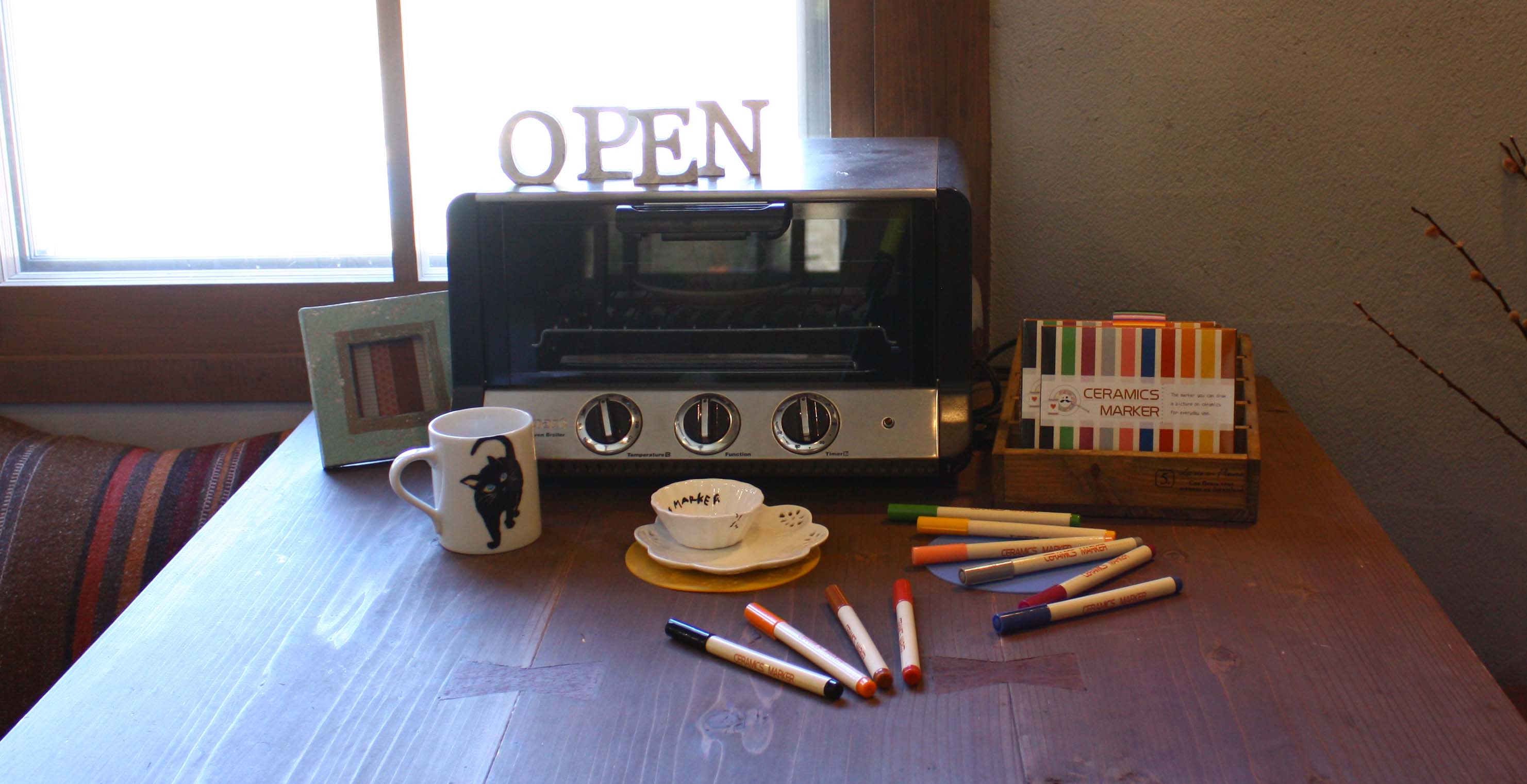 Simple and stylish markers in the Rakuyaki series.
They have the same function as the Rakuyaki Markers, but they are single-type markers, with only a brush-tip for a more beautiful design.
A stylish design, at home in the atmosphere of a trendy gift boutique.
The brush tip makes possible a wide range of expression, from thin to thick strokes, by modifying the pressure of application.
Comes as a set of 10 earth colors, which are not available in the Rakuyaki Markers range. Enjoy the quieter tones of the Ceramics Markers, or use them together with the Rakuyaki Markers to broaden the spectrum of your colors. 
1300JPY+tax
Make unique items simply, in 4 easy steps!
Lecture for making
Adult supervision is required when used by small children.
| | |
| --- | --- |
| Carefully remove dirt and oil by washing up or using something like a damp towel. | |

| | |
| --- | --- |
| Color in the design using your favorite colors! | |

| | |
| --- | --- |
| Use the times below for referrence in baking 392°F 25min 446°F 20min | |

(Preheat the oven to 392°F or 446°F)

Let cool for at least an hour and then your baking is all done!