RAKUYAKI Markers set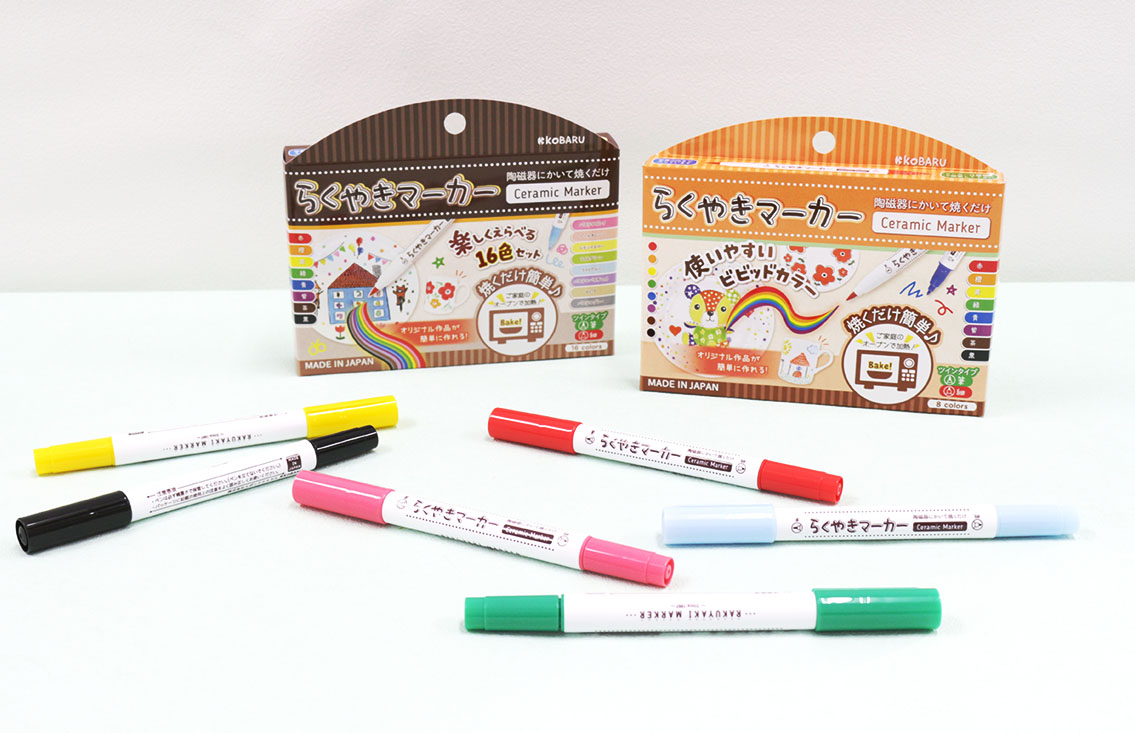 Collect more colors at a great bargain price with our Markers sets.
Choose from the full 16-color Markers Set, an 8-color Vivid set, popular with children, or an 8-color Pastel set, for expression using subtler shades.
All are twin-type markers, with both thin and thick tips.
The package enables the markers to be placed flat, so there is less worry of storing them in the wrong way.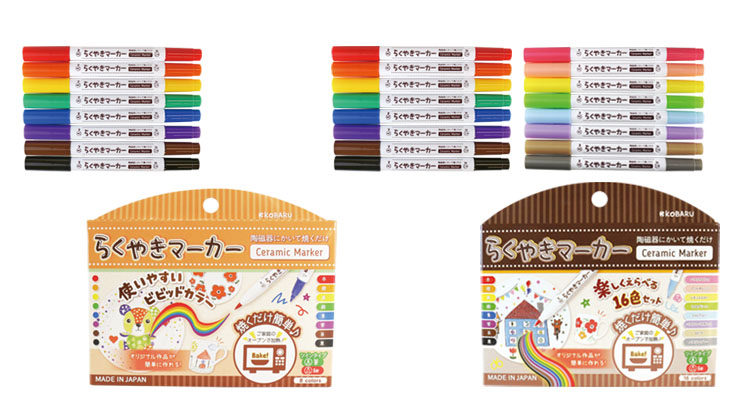 RAKUYAKI marker vivid 8 color set 1100JPY+tax
RAKUYAKI marker pastel 8color set 1100JPY+tax
RAKUYAKI marker 16color set 2200JPY+tax
Make unique items simply, in 4 easy steps!
Lecture for making
Adult supervision is required when used by small children.
| | |
| --- | --- |
| Carefully remove dirt and oil by washing up or using something like a damp towel. | |

| | |
| --- | --- |
| Color in the design using your favorite colors! | |

| | |
| --- | --- |
| Use the times below for referrence in baking 392°F 25min 446°F 20min | |

(Preheat the oven to 392°F or 446°F)

Let cool for at least an hour and then your baking is all done!